Doors Open 18:00 Uhr // Kiki-Function: 20:00 Uhr
---
Subs_Dance / Purple Suggar
Kiki-Function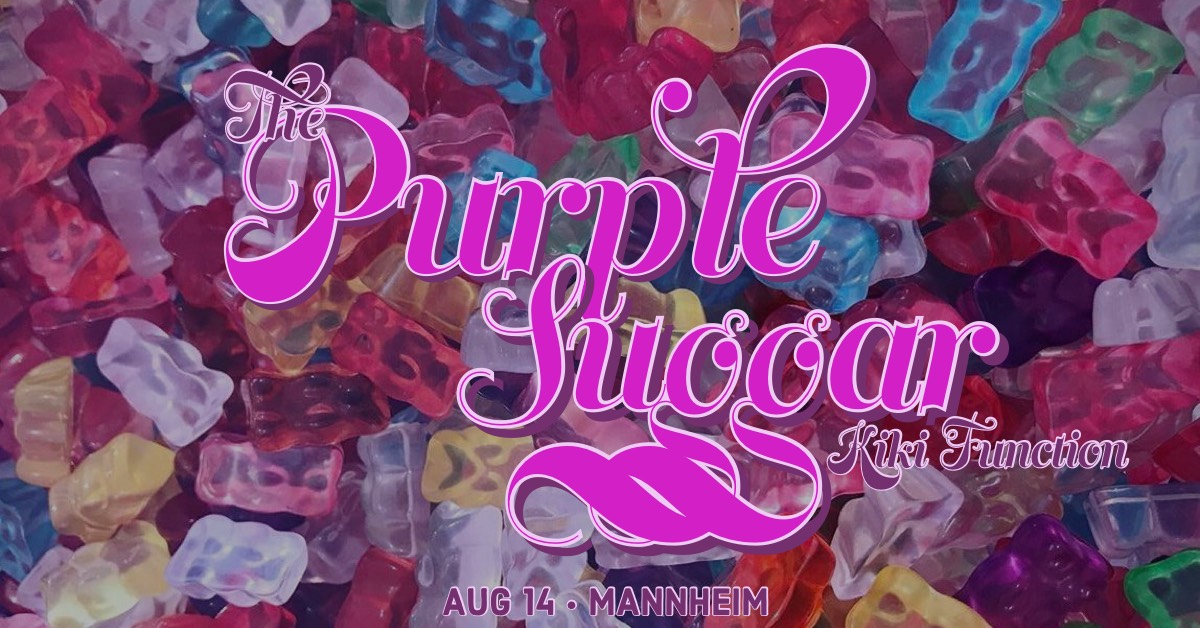 PurpleSuggar 007 presents: The Purple Suggar Kiki Function

ALL categories are calling for PURPLE
Please bring it in a purple effect and give some sugar to mama!
NOTE: Shoes and accessories don't count.
COMMENTATOR: TBA
DJ: TBA
JUDGES:
MOTHER CASSANDRA MERAKI
ADRIAN 007
TBA
---

CATEGORIES:
BEGINNERS RUNWAY
FACE (OTA)
LIPSYNCH
HANDS VS. ARMS
BABY VOGUE
*15-20 MINUTE BREAK*
SHAKE THAT ASS
SEX SIREN
PERFORMANCE (OTA)
DANCE OFF

Entrance:
18:00 – Entrance Participants
19:00 – Entrance Spectators
20:00 – LSS StartEntry
Fee:
0€ – For registered participants // 12€ – At the door
NOTE: Please remember to bring a negative covid test not older than 24h and/or proof of your vaccination.

PARTICIPANTS:
Online Registration: https://docs.google.com/…/1FAIpQLSeeBHvcu5U…/viewform…

The Ballroom ABC:
FF = Female Figure = Fem Queens, Women or Drag Queens
MF = Male Figure = Butch Queens, Transmen, Drag King (exceptionally straight men)
FQ = Fem Queen = ballroom lingo for trans woman.
Drag = especially for the category Realness, Drags try to imitate a heteronormative woman (no visible facial/body hair or experimental make up, but padding etc) and the other way around for Drag Kings who are still very rare in ballroom.
BQ = Butch Queen = A biological man that identifies as homosexual and can(!) serve both – a masculine and feminine side.
Lion Babe = non-binary and FF (stud/butch) portraying a masculine or feminine sex appeal
Cat boy = a less aggressive and straight forward version of MF sex siren. Neither masculine neither feminine sex appeal.
Women = cisgender women. Sexuality doesn't matter.
OTA = Open to all. No sex dividing, includes non-binary and straight people.
Virgin = First time walking / never walked before in a specific category.
Baby/Beginner = everyone who is walking a specific category under a year.
Tag Team = two people walking a category together – walking one by one but Tag your partner when you have to switch.
Ballroom is based on imitating heteronormativity out of admiration and criticism at the same time.
---

zurück zum Progamm